Homepage
What is CompaLab ?
CompaLab organises inter laboratory comparisons, also named proficiency tests or round robin tests or PTP, to evaluate the capacity of the participants to perform identified tests, in accordance ISO 13528 and ISO/IEC 17043 standards. The scope of these proficiency testing programs is the tests on metals and metallurgy, particularly on steels, ferrous materials, copper alloys and coated steels (painted and galvanised steels). Any laboratory holding equipment and human resources that are necessary to perform these tests may participate, whatever its legal status.
For more details, see What is CompaLab
Contact : ilc@compalab.org
What is an Interlaboratory comparison (ILC / PTP) ?
A proficiency test (PTP) enables to evaluate the reliability of the services of a laboratory, by sharing results of same tests, performed on a same product. Uncertainties on test results may be computed from results of these interlaboratory comparisons.
For more details, see What is an ILC
What ILC (interlaboratory comparisons) are proposed ?
In 2017, 46 interlaboratory comparisons will take place concerning :
Chemical analysis
Charpy pendulum impact test
Metallographic determinations (grains size and content in non metallic inclusions)
Intergranular corrosion tests on stainless steels
Corrosion tests on coated steels
Determination of thickness, gloss, colour and of resistance of paint coatings
Brinell, Rockwell and Vickers hardness tests
Mechanical tests, tensile test on machined sample, on flat steel, on stainless steel, on steel pipe at ambiant and at high temperature, bending tests, flattening test of pipe
Roughness determination
Tests on concrete reinforcing steels, welded fabric and prestressing steels, fatigue test on reinforcing steels
For more details, see What interlaboratory comparisons are proposed
Register to participate to an ILC (interlaboratory comparison)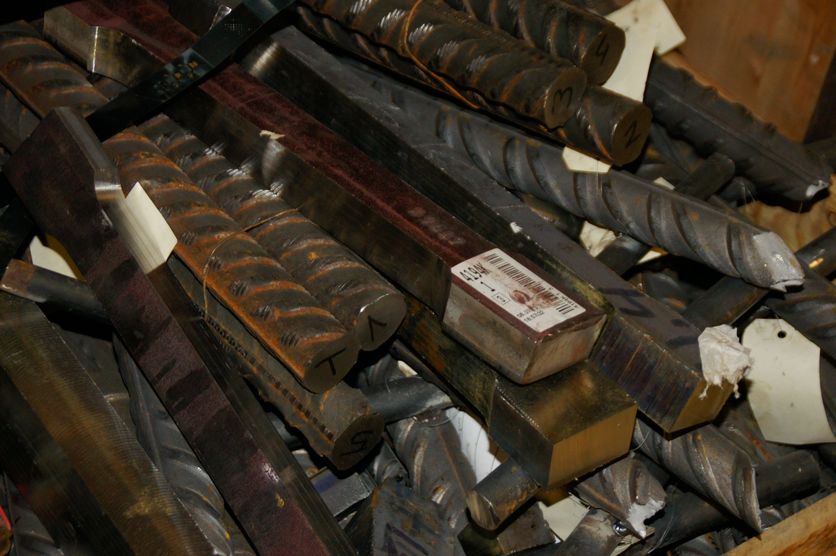 CompaLab organises proficiency tests - inter laboratory comparisons - round robin tests on metals, Photos taken by CompaLab with courtesy of Cerema - Direction territoriale Est - Laboratoire de Nancy